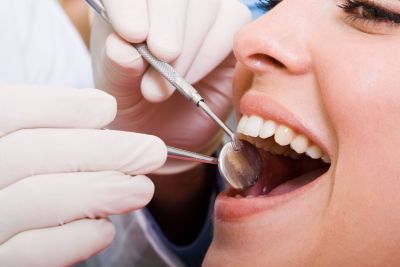 The Ultimate Guide to Dental Insurance in Redding, Shasta, CA
Why Dental Insurance is a Must
If you're like most people, a visit to the dentist isn't something you look forward to. But what if we told you that dental insurance could make your dental care more affordable and less stressful? At Wayne Miller Insurance Agency - Redding, CA., we're committed to helping residents of Redding, Shasta, CA achieve optimal oral health without breaking the bank. Give us a call at 530-222-5334 to learn more!

Get a Quick Quote Or Provide Us With More Info

Types of Dental Insurance Plans
Before diving into the coverage details, it's important to understand the types of dental insurance plans available. Typically, these are:
Dental Health Maintenance Organization (DHMO)
Dental Preferred Provider Organization (DPPO)
Direct Reimbursement Plans
Discount or Referral Dental Plans
Preventive Services
Coverage often includes services like routine check-ups and cleanings.
Specialist Care
Specialized treatments by orthodontists, periodontists, and other dental specialists.
Emergency Services
Covers dental emergencies to give you peace of mind.
Typical Claims Covered
Preventive Services: These usually include procedures like dental cleanings, fluoride treatments, and X-rays. These are typically covered at 100%.
Basic Services: Things like fillings, extractions, and periodontal treatments fall under basic services, and they are generally covered up to 80%.
Major Services: Crowns, bridges, and dentures are considered major services. They are often covered up to 50%.
Cost Factor
Cost is always a concern, but at Wayne Miller Insurance Agency - Redding, CA., we have flexible payment options and plans that cater to various needs and budgets. Don't hesitate to reach out at 530-222-5334 for a customized quote.
How to Get Started
Ready to make a wise investment in your oral health? The process is simple:
Contact Wayne Miller Insurance Agency - Redding, CA. at 530-222-5334 to discuss your needs.
Choose a plan that's right for you and your family.
Start enjoying the benefits of your new dental insurance!
Still have questions? Our team at Wayne Miller Insurance Agency - Redding, CA. is always here to assist you. Feel free to call us at 530-222-5334 or fill out our online quote request form.